while i'm glad that summer hasn't been completely washed out with rain, it's usually around this time that i start looking forward to fall and cooler weather. i miss my jackets, scarves, and wearing more than one layer of clothing. it's also a good time for me to think about pieces that i can transition into fall.
so i finally found a romper that doesn't make me look like a 10 year-old. here's how i wore it on my short beach holiday: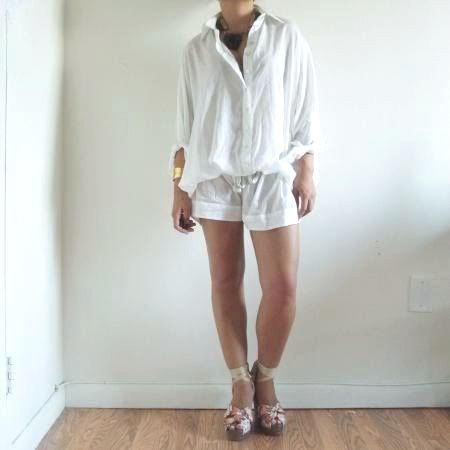 Stella McCartney romper (from yoox sale); Missoni espadrilles (fron Anbar Shoes on Reade St.); Cecile et Jeanne gold cufff (from Cecile et Jeanne boutique on Madison Ave.); flea market necklace
i've been toying with the idea of throwing a blazer or even a sweater over it when cooler weather rolls around; not sure how successful it is in this particular example:
Stella McCartney romper (from yoox sale); Balenciaga boyfriend blazer (from eBay); Office London boots (from Topshop NY); street vendor scarf
but i think with a little more experimenting i might come up with some clever ideas. i thought it might even look cute with leggings or tights.
now what i really miss during the warmer months are my leather pants. i wish i could comfortably wear leather pants when it's hot and humid outside, it would be so hot (figuratively and unfortunately literally) with just a simple rib tank.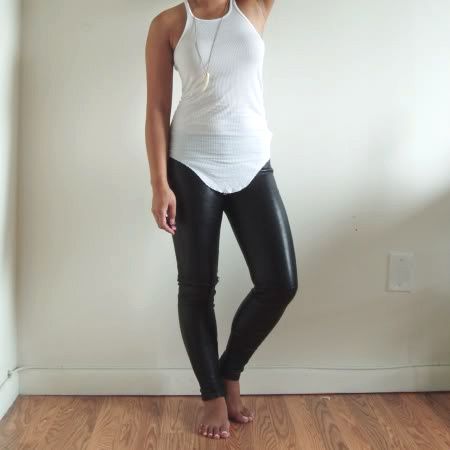 Rick Owens rib tank (from Barneys clearance); Balenciaga.Leather pants (old, from yoox); Soixante Neuf tusk necklace (old, from a little boutique i'm not sure exists anymore)
alas, i will have to wait until fall to break them out again.