work has been really stressful this week (i know, it's only tuesday! haha...), and i don't have much energy left to download/crop/post the few pictures i took of my outfit this past sunday, but here's a little preview: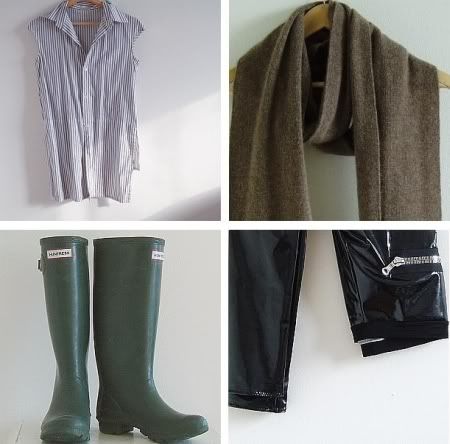 * sidenote: ny fashion week has come and gone. the channel i used to watch videos on (Full Frontal Fashion on UltraHD) has ceased operations, so now i rely on good ol' nyctv (already one of my favorite channels anyway... secrets of new york, anyone?) for my fashion fix. i won't say much else because certain collections - wang, wasson - have been blogged about so much already, but for me the winner was definitely Ralph Lauren. i'm tellin ya, that sh*t is gonna sell come autumn/winter, and damned if that's not one of the (many) things the US needs most right now.
oh and as for me, those Ohne Titel knee zip leggings and one of Rodarte's foil-accented minidresses? yes, please!