i haven't done one of these in a while, but then again my work outfits are more formulaic than they are interesting. i hate spending money on work clothes, even though they constitute like 71% of my weekly outfits. i end up wearing the same things, i just rotate tops and bottoms. so theoretically in order to have 260 completely different outfits, one for each workday for a year, the minimum you would need is maybe 10 bottoms and 26 shirts, or 13 bottoms and 20 shirts. and say you owned 5 sweaters, you would need even less than that - maybe 5 bottoms and just 10 or 11 shirts! but that would mean doing laundry more than once a month, and that's just not happening in my world...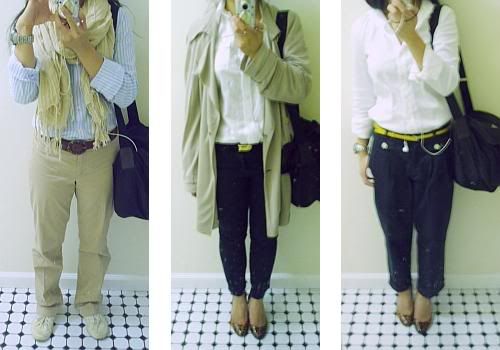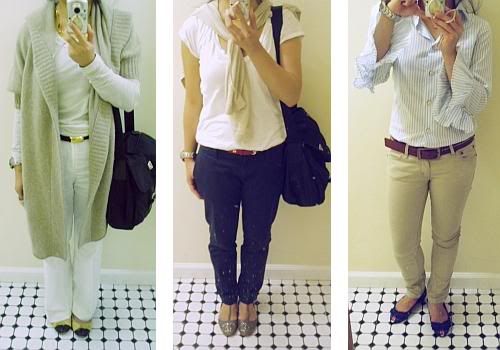 kind of makes you wonder at how much
stuff
we are all amassing needlessly...