so today i decided to hit up the dia: beacon, one of two contemporary art museums in upstate new york that i told myself i must visit before the year is over (the other is the storm king art center.) it was a nice relaxing drive up north on the palisades parkway.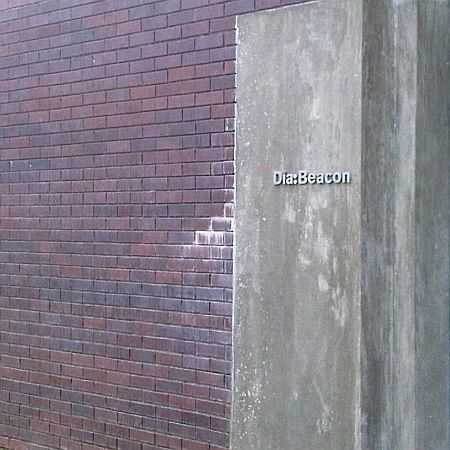 photography was not allowed inside the building, so while 'texting' a friend on my blackberry i 'accidentally' snapped a picture of my favorite installation in the museum, richard serra's
torque ellipses
:
the weather has been lovely lately - cool, breezy and low humidity. not one to waste a good weather day, i pulled out my gareth pugh vest for today's outfit. the whole thing felt very modern-day gladiator. although i should remind myself that some of my more outlandish pieces are even more out-of-place in the suburbs...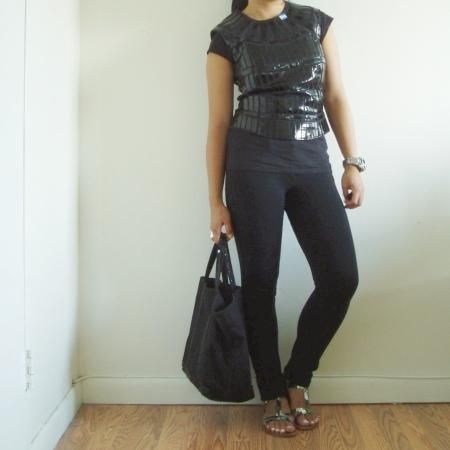 ITEMS (rollover mouse to view detailed picture)
Vince crew neck t-shirt (from Bloomingdale's i think)
Theory trouser/leggings (old, from Saks)
Gareth Pugh vest (from Century21)
Matt Bernson gladiators (from Tani maybe? i forgot!)
Vanessa Bruno classic tote (old, purchased in Paris)