you can now go straight from grand central terminal to yankee stadium for the same price as a subway ride...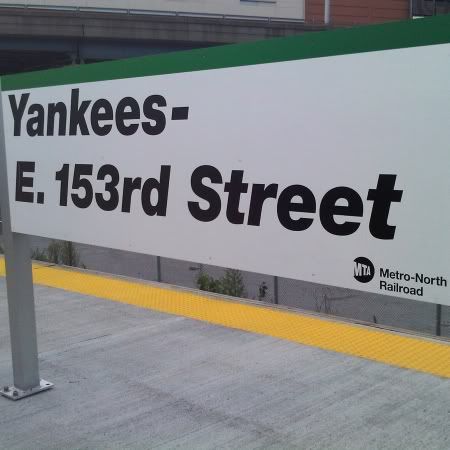 pretty good seats for a spur-of-the-moment yankee game...
the yankees win!!! t-t-h-h-e-e-e yankees win!!!
definitely got my money's worth - tied in the ninth, extra innings (free baseball!), walk-off single in the 11th inning by robinson cano.
here's my second apology for being m.i.a.; same excuses - enjoying summer, my outfits have been extremely boring. i'll try to take some pics this week, i'm in the middle of a short stay-cation.