if you told me five years ago that leather booty shorts would be a staple in my wardrobe, i would have worried over where you thought my career path was headed!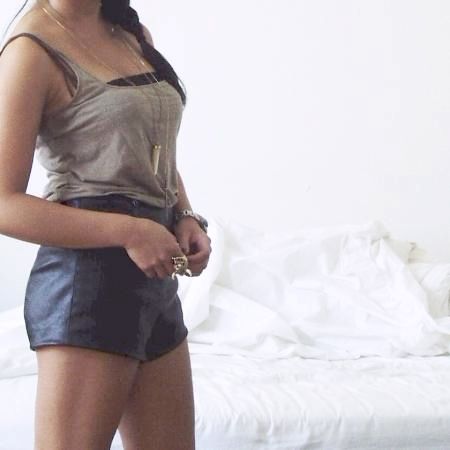 but here they are, my awesome leather shorts, the last thing on my fall/winter "needs" list. just in time, too - the holidays are coming up so no more shopping for myself for a while. i can work on my "wants" list during the post-holiday sales ;-)
crossing my fingers that it will be cool enough to wear them this weekend for a proper outfit (i don't plan on wearing them outdoors without tights!) but the forecast for friday is 92f so i don't think that's going to happen.
McQ leather shorts (from theoutnet.com)