i loved the football/athletic-wear inspiration behind Alexander Wang's spring 2010 collection, but did not like the styling and execution as much. here's my take on the sporty look:
a high ponytail is the most appropriate hairstyle for this look, i think. (and also my hair needs a washing!)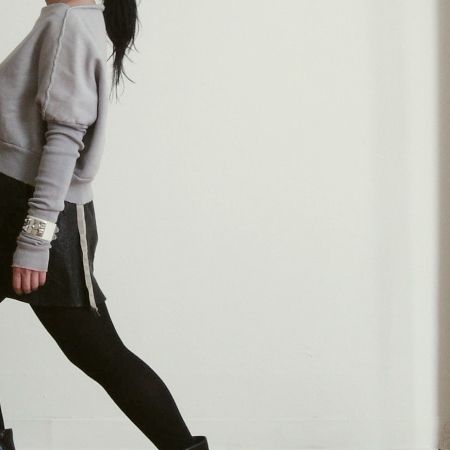 drkshdw items all have this "tail" that i never know what to do with but i can never bring myself to cut it off...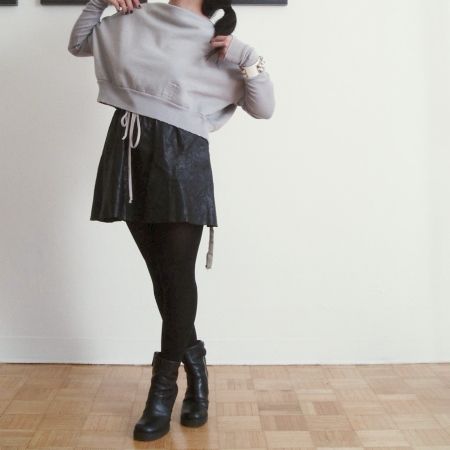 a cashmere beanie completes the look.***
ITEMS (rollover mouse to view detailed picture)
drkshdw cropped sweatshirt
Rick Owens drawstring leather miniskirt (from Barneys sale/NYC)
Rick Owens ankle boots
Portolano cashmere beanie (from Filene's Basement/NYC)
Hermes collier de chien cuff
Marc by Marc Jacobs Latin rings (from MJ cheap accessories store on Bleecker St./NYC)
hammered silver ring (from the Met Museum gift shop/NYC)
Autumn Cashmere fingerless gloves with zippers
*** the artwork is framed photographs that my mother took of Jeanne-Claude + Christo's "The Gates" in Central Park. i'm planning an apartment/closet tour post sometime, i just have to finish furnishing my apartment!