oh, schizophrenic spring!
here's what i wore last sunday - it was cold, dreary, and rainy...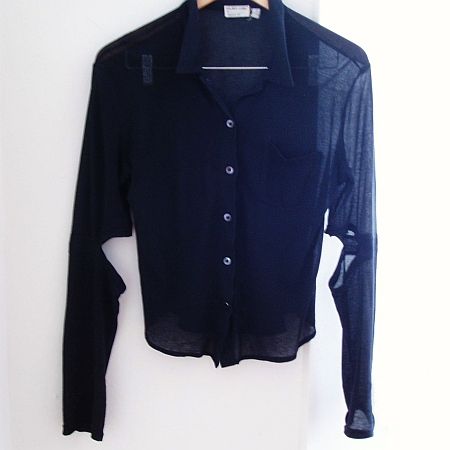 (Helmut Lang (original, pre-Theory, by Helmut Lang) button-down with elbow slits; Current/Elliot side-zip jeans; vintage Moschino belt; Rick Owens leather neck cashmere poncho; Alaia studded boots then switched over to Hunter wellies)
and here's what i wore yesterday - it was sunny, hot, and humid...
i purchased this dress early last fall at an end-of-season sale at Ludivine in NYC. the weather turned cooler soon after so this spring was the first time i was actually able to wear it!
(Vanessa Bruno dress; Juicy Couture heels; vintage necklace from Greenflea Market/NYC)
it's a good thing all of my clothes - fall/winter and spring/summer - fit in one closet otherwise i would be completely lost when the weather gods can't make up their minds!