usually it's not such a huge challenge wearing black in the summer, but this year every weekend in june had temperatures near record highs. light-colored clothing seemed to be the natural choice every time.
i did manage to break out the black once. i thought this Helmut Lang top, with its slinky fabric and open back, would be a good candidate for summertime black, especially when paired with some crisp white trousers.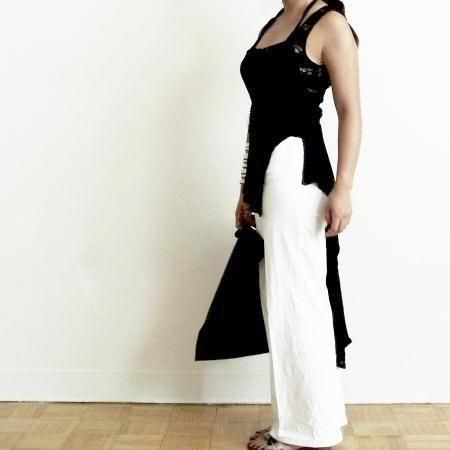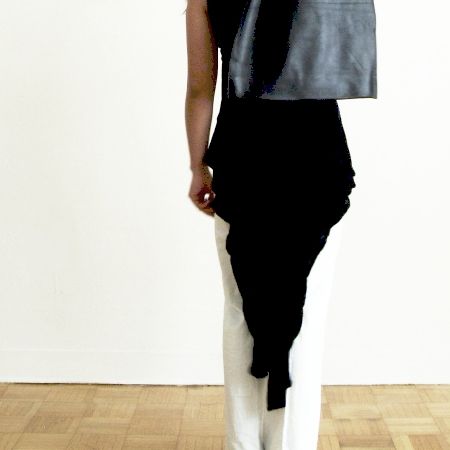 ITEMS (mouse over to view detailed picture)
Helmut Lang (original, pre-Theory, by Helmut Lang) halter top (from eBay)
Nom de Plume lace bustier tank (from Urban Outfitters)
Catherine Malandrino high-waisted trousers (from sample sale)
Luxirare consolidated bracelet (from shopluxirare.com)
Tres Fluo mini leather shopper (super old, from ooga booga store/LA)
Matt Bernson gladiator sandals
p.s. updated
the archive
p.p.s. i hope you'll excuse my schizophrenic dressing - i go from preppy to modern to girly from week to week, it's difficult for me to stick to one style aesthetic!