i loved Penelope Cruz's wardrobe in Woody Allen's
Vicky Cristina Barcelona
. she had the perfect summer bohemian look, with vintage floaty dresses and blouses, plenty of crochet and lace detailing, and quirky accessories. i wish google yielded more stills and screenshots from the movie...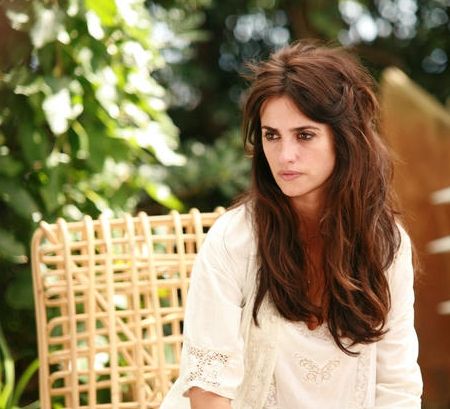 my outfit this past saturday had the same vibe. i wore this dress a lot last summer, and after wearing it again i remember why. it is comfortable, keeps me cool in hot days, and every time i wear it someone stops me on the street and asks me where i got it!
i think i will be wearing my hair in a side braid for the next two weeks until i finally get a much-needed haircut...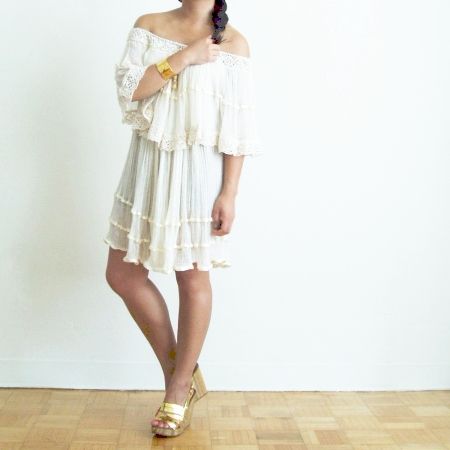 ITEMS (mouse over to view detailed picture)
Jen's Pirate Booty "senorita" dress/top (old, from MadisonLosAngeles.com)
Miu Miu bamboo wedges (old, from Barneys sale)
Cecile & Jeanne gold cuff (super old, from Cecile & Jeanne, Madison Ave./NYC)
and thank you very much to the lovely (and funny!)
QUEAN
for the blog award!!!