it was overcast and dreary yesterday, but the trees needed rain and i needed a break from the sun's rays so i had no complaints.
i bought a new leather loveseat! tufted and grommeted, exactly what i had been looking for. the seat is quite deep - perfect for lounging in front of the television. now all i need are some cushions.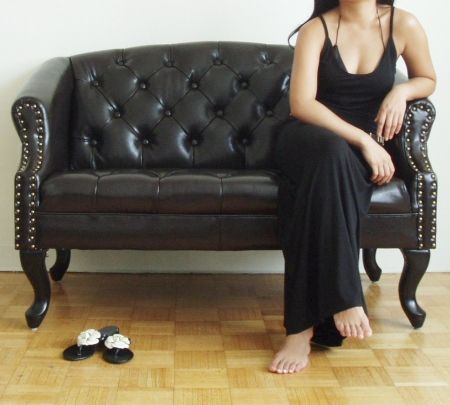 ITEMS (mouse over to view detailed picture)
The Row maxi dress (old, from Barneys/NYC)
Kiki de Montparnasse leather bikini top (from gilt.com)
Balenciaga belt (old, from eBay)
Chanel camellia rubber flip-flops (old, from Barneys/NYC)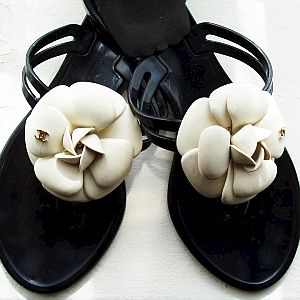 and thank you to
Joelle of The Owls Are Not What They Seem
for introducing me to my new official summer nailpolish color, Gold Lame from Chanel. love!!!