'twas another scorcher last sunday...
in addition to the air conditioning on full blast, sometimes i leave this
vertical fan on to simulate a gentle breeze. if i could i would buy one of those
ocean sound machines and hibernate in my apartment until wintertime!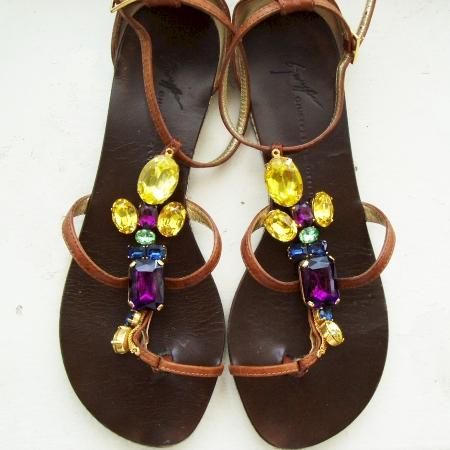 you may remember this skirt from my
awesome haul last year.
i finally got
around to hemming it. i didn't actually cut any material off - i just folded it
and sewed a few stitches to keep it in place, just in case i change my mind
later on and decide i prefer it knee-length.
Theory tank; vintage necklace (very old, from Greenflea Market/NYC);
R.E.D. Valentino skirt (from Intermix sample sale/NYC); Giuseppe Zanotti
jeweled flats (old, from yoox.com)