it's always a challenge to dress in this type of weather, with intermittent drizzle and very little sun. you can't wear nice shoes, but there's not enough rain to break out your rainboots. the rain isn't quite strong and steady enough to break open an umbrella yet you don't want to ruin your hair.
so today i decided i needed a cute little rain hat a la paddington bear (seen here exiting buckingham palace with a pal):
not quite sure where i'll start my quest, maybe in those outdoorsy shops like EMS or barbour or something... i want something in bright yellow, but classic paddington red would do nicely as well.
haven't quite decided what to wear today, but in the meantime here are some random office outfits from april...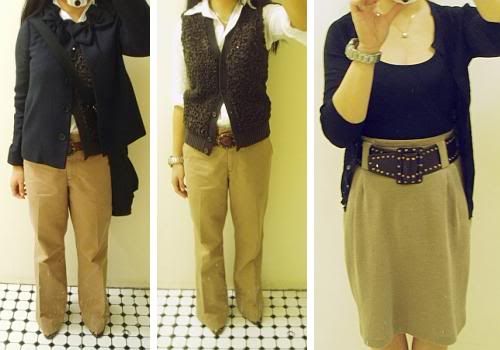 and of course as i'm finishing up this post it looks like the clouds are breaking and the sun is peeking out. i'm so confused...
(pic from bbc.com)