so it occurred to me the other day, especially after reading comments on the short questionnaire i filled out for
fashionjinx
, that my style has taken on a "darker" turn since my stylediary days. the word "grunge" and better yet, the phrase "dark edginess," have been thrown around.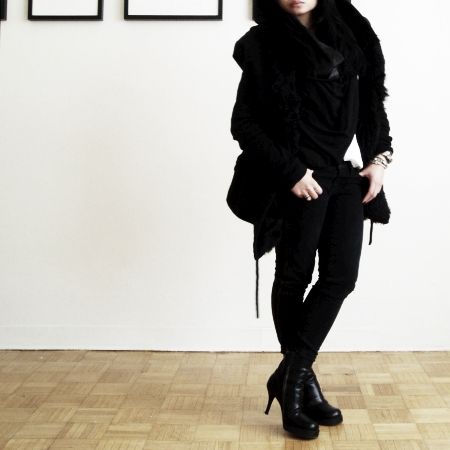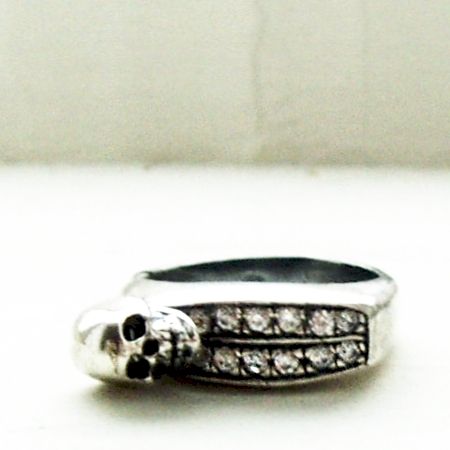 while i don't mind it in the least, it just happens to be the style i am into at the moment, this upcoming weekend i vow to wear lacy/pretty/girly/softer things. this might be a little difficult with a big snowstorm predicted for friday evening, but i'll try!
"dark" is ok to describe my style - "predictable" is what i want to avoid! stay tuned...
(this was last Saturday's outfit: DRKSHDW fur-lined hooded sweatshirt; Rick Owens cashmere poncho with leather neck; Current/Elliot jeans with zippers going down the sides; ivory button-down shirt from Scoop; Mended Veil "snake biting crystal" necklace; Rick Owens boots; Chanel quilted purse with charms; and the skull ring was a new purchase that day, it is by Iossellani)