one thing i learned from last year's wet, washed-out summer (it felt more like typhoon season at times) is that you shouldn't let the rain cramp your style.
one caveat: you have to spare your pretty footwear from dirty puddles.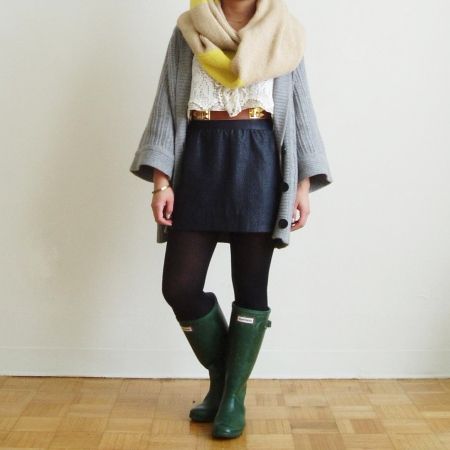 i trust the weatherproofing of this jacket so much that i just toss my blackberry and iPod in its pockets and run out the door, umbrella be damned.
ITEMS (mouse over to view detailed picture)
Magda Berliner lace top (so old, i purchased it from lagarconne.com the year the site debuted)
Balenciaga Edition miniskirt (old, from eBay)
Hermes collier de chien belt
Dries van Noten chunky scarf (old, from eBay)
Go Green by Phillip Lim gray cardigan (from Barneys Co-op/Philly)
Chloe pull-on boots (old, from DSW Shoes/NYC)
EMS hooded raincoat
Hunter "Huntress" rainboots (old, from zappos.com)