some random outfit pictures which i dug up from my computer while attempting to free up some disk space. for one reason or another these have never gotten their own dedicated blog post. i think the first set i just forgot about after downloading from my camera, and the second i'm pretty sure i didn't like the shoes and ended up changing them but didn't bother to re-take pics. oh well, here they are anyway.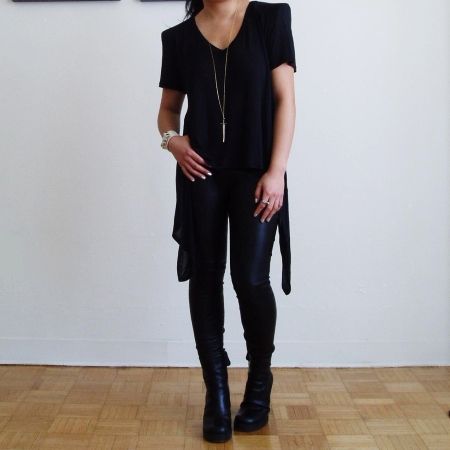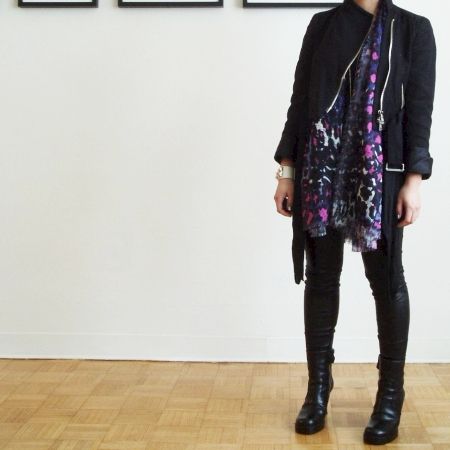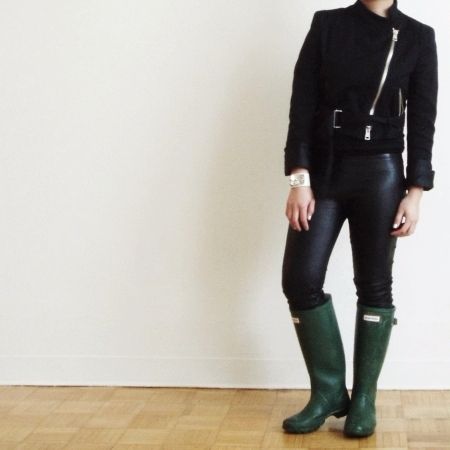 Alexander McQueen padded shoulder tee (from net-a-porter.com) - the "tails" are tied in the back in the last photo; Balenciaga leather skinnies (old, from yoox.com); Rick Owens boots (from brownsfashion.com sale); Ann Demeulemeester cropped biker jacket (from Bergdorf Goodman sale/NYC); Alexander McQueen pashmina (from Alexander McQueen/NYC); Hermes collier de chien cuff; sword pendant (from etsy.com); Hunter "Huntress" wellies (old, from zappos.com)
D&G dress (from Joan Shepp clearance/Philly); Balenciaga blazer (old, from eBay.com); Marc Jacobs shoes (old, from Bergdorf Goodman clearance/NYC); Tres Fluo leather bag (very old, from oogaboogastore.com)*** not sure how many of you noticed, but i added a new page for my old StyleDiary outfits, which you can access by clicking the link up top, right under the header. those pictures aren't linked so if you have any questions about specific items, just ask! maybe i should be real nerdy and edit to add row and column numbers or something...