i had to cut down on my clothing expenses for a few weeks on account of the recent Alexander McQueen splurge. i've been avoiding temptations like Barneys and yoox.com and instead i've been shopping thrift and consignment stores for inexpensive additions to my spring wardrobe.
perfect segue for part two of the spring/garden party outfit reader request (although you might not be able to wear a white dress if it's a wedding party... hmmm) anyway...
once again, the background pictures were taken from the flower show earlier this month.
"lacy white minidress" has been on my spring shopping list for a while, something Valentino-esque (minus the price tag!) and not too boho. two weekends ago i crossed that off my list when i found this cotton lace dress, fully lined and perfectly tailored to my body as if it were made-to-measure.
i considered getting rid of the linen shoulder panels - a little too Blair Waldorf perhaps - but decided to keep them because they give the dress a little character. the linen panel in the front is actually detachable, in case i wanted to show off a little more cleavage (not likely.)
this next dress is also from a thrift shop. it is by Vivienne Tam, black mesh with navy velvet accents, and it is also very well made and fits me perfectly.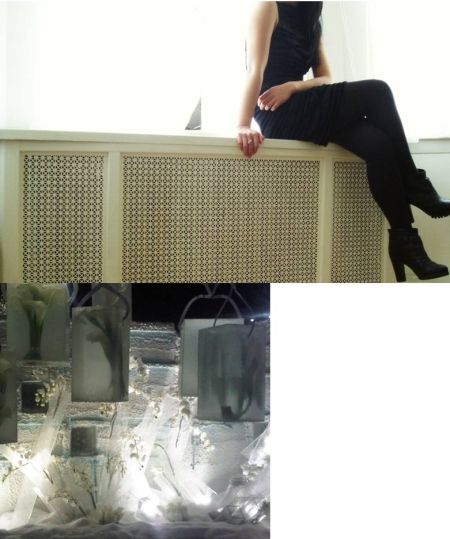 i have always been envious of kate moss's neverending supply of vintage minidresses so i'm excited to start a collection of my own!