killing time before my Amtrak train...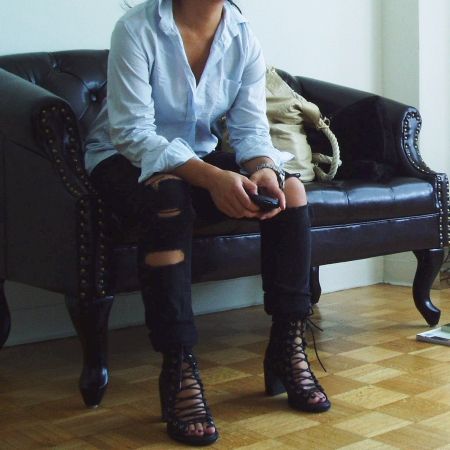 just back from the beach, in my (well, i guess it's no longer mine!) old
bedroom at my parents' place in ny.
1: Margiela Line 4 button-down shirt; Current/Elliot jeans; Jeffrey
Campbell boots. 2: Shoshanna bikini; Shay Todd romper cover-up.
just some random photos for a quick post before the weekend.
have a good one everyone!