prompted by
brookandlyn
's comment on my
last post
, here are some random work outfits from my archive of photos for posting on thefashionspot. they have since taken down the mirror in this private bathroom (i'm not sure why - i few tenants have moved out of our floor in the building since the downturn so maybe they moved it to a different floor that has more tenants), so i haven't taken any pictures recently.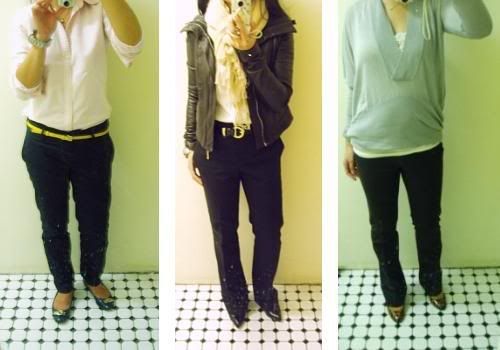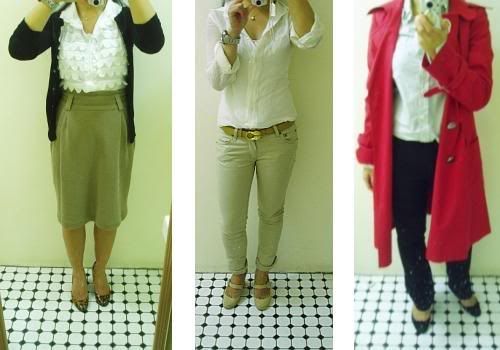 p.s. lots of items in this post, but if you're curious about anything in particular, just ask.
p.p.s. if you asked me a question via comment, i probably replied via comment as well so just check the post comments! thanks.