what i wore yesterday to frolic in central park and enjoy the warm weather. despite my best effort to scuff them up, these boots still look brand new!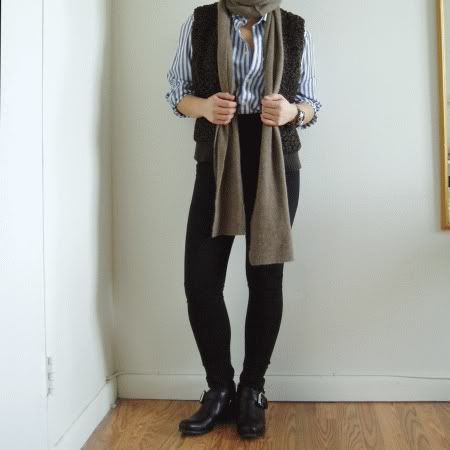 ITEMS (mouse over to view details)
vintage Dior Jeune Homme button-down
Herve Leger high-waisted pants
Prada mohair vest
Miu Miu motorcycle boots
extra long scarf made from two Portolano cashmere scarves
these pants are one of several fabulous pieces i nabbed for a steal at the Intermix warehouse sale. and doh! i forgot to take a closeup picture of my watch again, i know someone had asked about it.