ack! did anyone else have trouble figuring out what to wear today?! it's so exciting when the weather shifts, suddenly it feels like i have so many options! finally decided on this...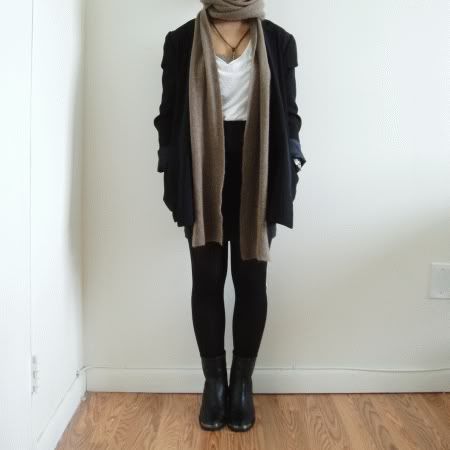 ITEMS (mouse over to view details)
Patrizia Pepe tank
Urban Outfitters mini
Free People lace bandeau
Bliss Lau body chain
Balenciaga blazer
Chanel moto boots
extra long scarf made from 2 Portolano cashmere scarves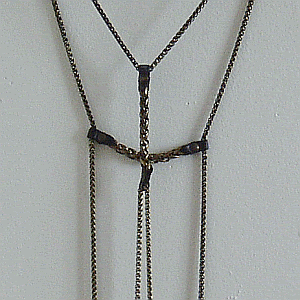 this Free People lace bandeau is a great alternative to the "no bra" look that works so well for editorials but doesn't really work in real life if you've got boobs (and/or ride the subway on a daily basis!). i still wear a bra underneath for support, but the lace is so much prettier under sheer tanks and tees. i have one in black as well.