didn't leave the house yesterday except to go for a run, but here's what i wore two sundays ago. would have preferred the chanels, but the rainy weather did not permit.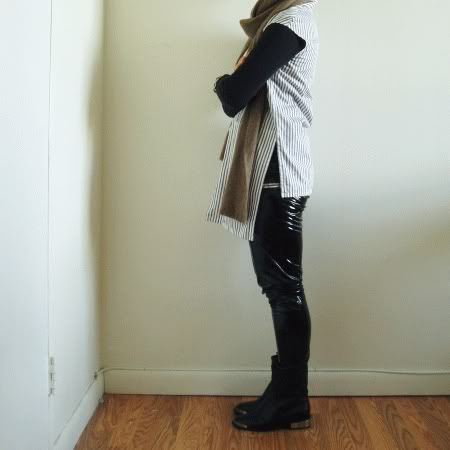 ITEMS (mouse over to view details)
Yohji Yamamoto Noir striped tunic
Les Chiffoniers PVC pants
Hunter "Huntress" wellies
extra long scarf made from two Portolano cashmere scarves
LNA long sleeve tee
cheapo Nila Anthony bag, good for toting around tons of stuff like umbrellas and magazines
these are the "Huntress" rainboots by Hunter, they have a shorter shaft than the regular Hunter rainboots.