there aren't enough weekends in autumn to wear all of my favorite jackets; pretty soon it'll be time to hide beneath thick wool coats. i solve this dilemma by preparing a "script" for my day and writing in as many wardrobe changes as possible.
... first, an early morning coffee run ...
Les Chiffoniers leather pants // SHIRT by CP Shades flannel shirt // 3.1 Phillip Lim chunky cardigan // Alexander McQueen pashmina // Tres Fluo leather bag // Miu Miu harness motorcycle boots
... later in the afternoon, making the rounds in thrift and consignment stores to console myself for not being in NYC for Lanvin x H&M. i briefly considered jumping on Amtrak for a day trip but that would have been silly seeing as i'll be heading home on Wednesday for Thanksgiving. i'm sure all of the good stuff will be gone by then. oh well, you win some, you lose some ...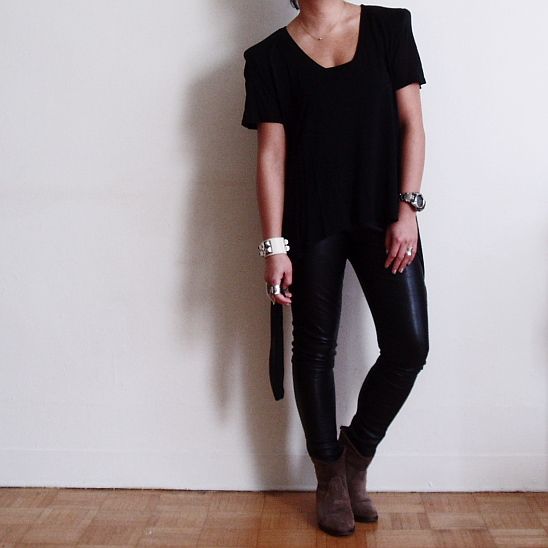 Alexander McQueen sharp-shouldered tee // Chanel jacket // Hermes collier de chien cuff // Louis Vuitton x Stephen Sprouse leopard scarf // Charles David suede boots
... and finally, an evening look ...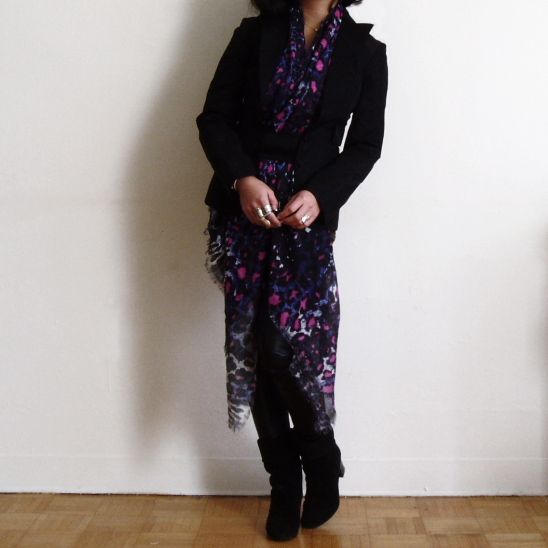 Costume National silk jacket // Alexander McQueen pashmina // suede boots from Daffy's